Barmouth Railway Viaduct, Barmouth, Gwynedd, Wales
Protecting the significance of our transport infrastructure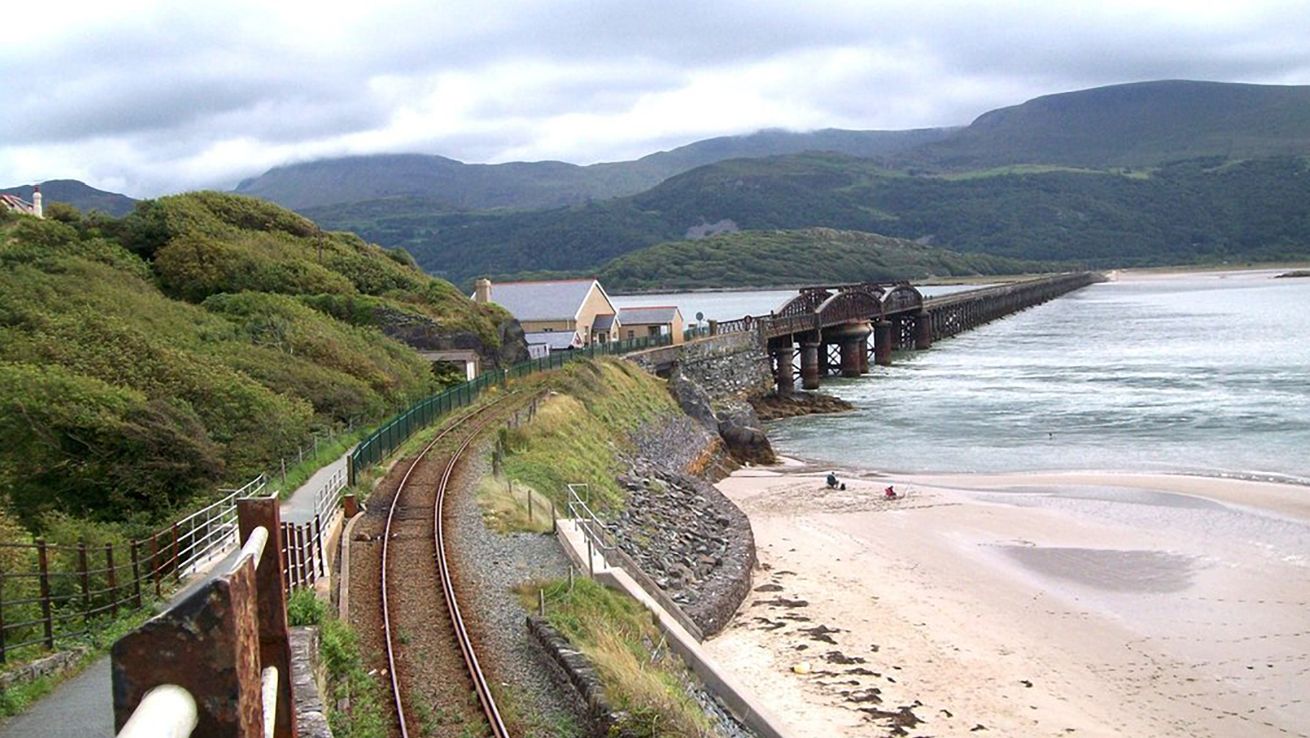 The location:
Barmouth Viaduct is a Grade II* listed single-track wooden railway viaduct which crosses the Afon Mawddach near Barmouth. Built in 1867, it is the longest timber viaduct in Wales at 820 metres long and the oldest still in regular use in the United Kingdom. A pedestrian walkway was added on the upstream side in the 1870s and it was rebuilt in sections from 1899-1909, when the northern end was replaced by a 5-span steel section incorporating a swing bridge.
What we did:
The bridge's materials and exposed estuarine location has meant it has been subject to closure and major repairs in the 1980s and early 2000s and is about to undergo a further three-year £25m refurbishment. While much of the repair work will be like-for-like replacement of degraded wooden and metal fittings, an application was made to replace a small section of the wooden maintenance deck to the seaward side of the bridge with fibre reinforced plastic panels. We raised concerns about the impact using the gridded panels would have on the appearance, character and significance of the viaduct and cautioned against further wooden elements of the bridge being replaced with such panels in the future.
Additional justification was provided: it was explained that the design of the maintenance walkway causes water to pool on the deck and that testing had been carried out with Cadw to colour match the new panels. Assurances were also provided that the panels only needed to be installed on the maintenance walkway, which is not visible from the train or pedestrian route. While a compromise, the wider benefits to keep the bridge operational do now appear to outweigh the harm.