Posted: 14 April 2021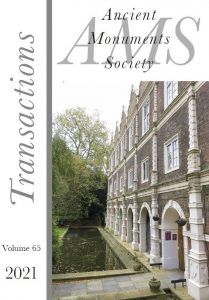 Welcome to the first in a new series, Transactions Focus, in which we shine a light on some of the great content which can be found in the Society's Transactions, a scholarly journal which is issued free each year to our members.
Art Deco Britain also celebrates the fortieth anniversary of the founding of the Twentieth Century Society, another of the UK's National Amenity Societies. As is highlighted within the review, the AMS and its kindred "combine scholarly research, publications, events, campaigning and advocacy to support the preservation of historic buildings". The AMS is unique in that it concerns itself with buildings of all types and all ages, as well as their context.
You can read Hannah's review of Art Deco Britain here.
For more information on how to become a member of the AMS and receive a copy of Transactions along with a range of additional benefits, you can visit our membership page to find out more. Join us now to support us in making a real difference to the preservation of Britain's historic buildings and places.